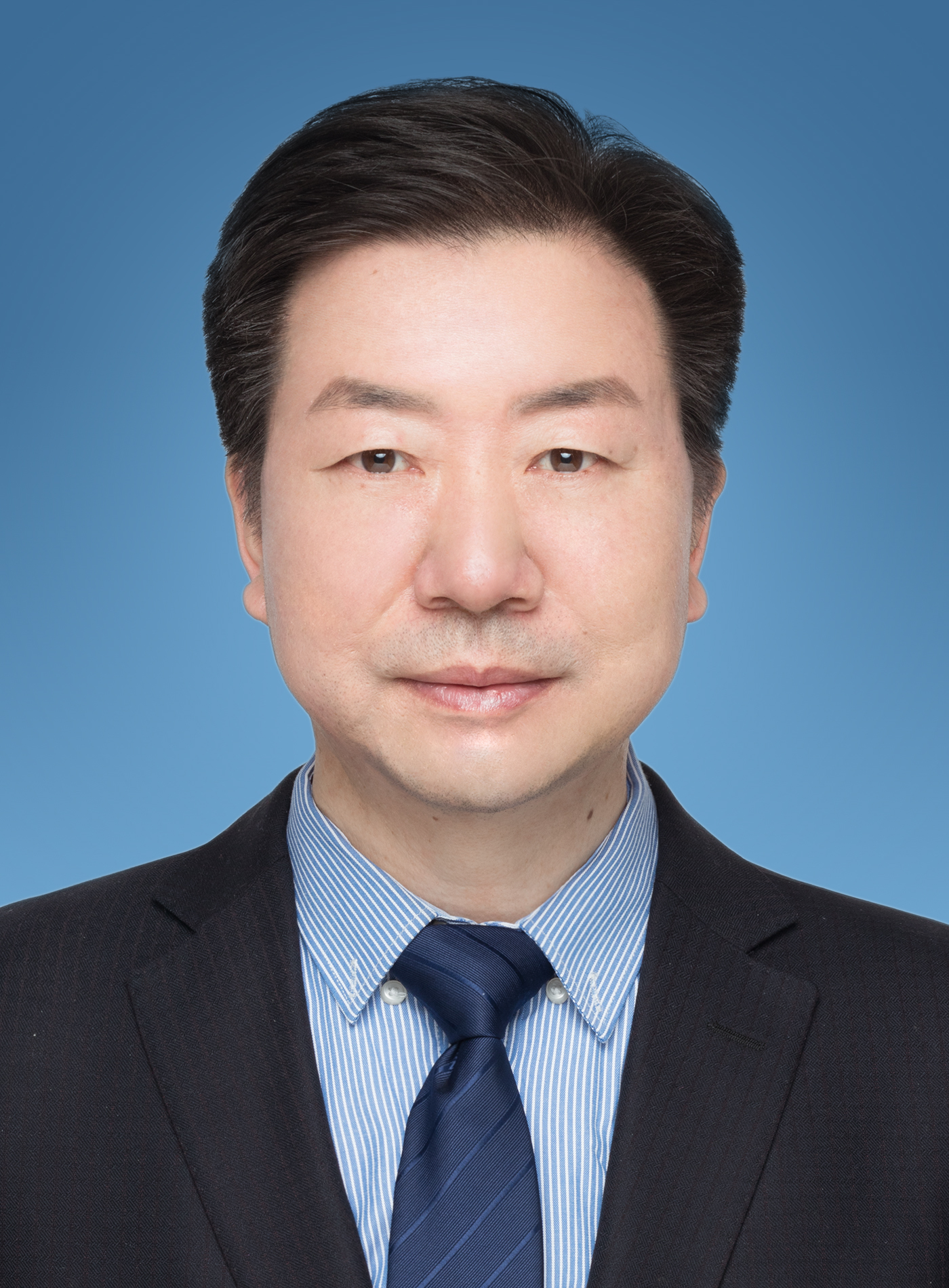 Name:Wang Xingzhe
Date of Birth:Jan. 14, 1972
Nationality:China
Institution:College of Civil Engineering and Mechanics, Lanzhou University
Address:222 Tinashe Road, Lanzhou 730000, China
Tel:
Fax: +86-931-891-4561
Email:xzwang@lzu.edu.cn

Education
Ph. D., Electromagnetic Solid Mechanics
Lanzhou University, Lanzhou, P. R. China, Jun. 2000
Master Course Program, Electromagnetic Solid Mechanics
Lanzhou University, Lanzhou, P. R. China, (Sep. 1995 - Jun. 1997)
BS.c., Solid Mechanics
Lanzhou University, Lanzhou, P. R. China, Jun. 1995
Appointments
Professor
Vice-head of College of Civil Engineering and Mechanics
Research Areas
?Electro-magneto-solid mechanics
?Multifield coupling theory and nonlinear numerical technology of smart materials and structures
?Analysis and experiment on mechanical properties and behavior of superconducting materials and structures
Visiting Positions
?July 2009 – Dec. 2009, Senior visiting professor
School of Engineering Science
Harvard University, USA
?Nov. 2001 – Nov. 2003, Research Fellow
Center for Mechanics of Micro-Systems (CMMS)
School of Mechanical Production and Engineering
Nanyang Technological University, Singapore
?Feb. 2001 – Nov. 2001, Post-Doctoral Fellow
Structures & Applied Mechanics Lab., Dept. of Civil & Environmental Engineering
Hanyang University, South Korea
Members and Activities
?Member of Advisory Committee of Mechanics Foundation Course, Department of Education of China
?Member of Chinese Mechanics Society
?Member of Youth Committee of Chinese Mechanics Society
?Member of Education Committee of Chinese Mechanics Society
?Member of Education Committee of Chinese Mechanics Society
?Vice-chairman of Professional Committee of History of Mechanics and Methodology, Chinese Mechanics Society
?Chairman of Mechanics Society of Gansu Province
?Member of International Computation Mechanics Society
Awards
1.Awarded Leadership of Second-Level of Science and Technology of Gansu Province, 2010
2.Best Paper Award of Journal of IJSSD, 2009
3.Awarded Second-class of Excellent Teaching Production National Prize of China (Position in a name list: 2/4), 2009
4.National Outstanding Teacher awarded from Baosteel Education Foundation, 2009
5.Awarded Prize of Science and Technology for Youth of Gansu Province, 2007;
6.Awarded the First-class of Excellent Teaching Production Prize of Gansu province, 2007(Title: An Interactive Model for Cultivating Students' Innovative Ability and Enhancing Teachers' Performance, Position in a name list: 4/5);
7.Awarded Prize of Excellent Teacher of Mechanics of Chinese Society of Theoretical and Applied Mechanics, 2006;
8.Awarded National Science and technology Prize nominated by Ministry of Education of China in 2005(Title: Nonlinear Mechanics of Electro-magnetic structures, Position in a name list: 3/7);
Gainer of Program for New Century Excellent Talents in University Supported by Ministry of Education of China, 2005;
Research Grants
National Science Research Foundation of China:Measurement methodology and experiment studies for mechanical properties and behaviors of superconducting structures under extreme multi-fields based on embedded and distributed fibers, 2017.01-2020.12, Project principal
National Science Research Foundation of China:Characterization of Mechanical-magnetic Coupling Property and Micromechanics-based Constitutive Relations of Magneto-sensitive Particle-filled Composites, 2012.1-2015.12, Project principal
National Key Project of Scientific Instrument and Equipment Development: Design and Fabrication of Test Facility of Ultra-Low-Temperature/Electric/Magnetic Multi-Field for Measurement of Superconducting-Material Mechanical Properties, 2014.1-2018.12, Main participants
National Key Project of Magneto-Constrained Fusion Energy Development Program:Methodology of mechanics Analysis of large superconducting magnets in Fusion Energy Engineering, 2013.3-2015.4, Main participants
Innovative Research Group of the National Natural Science Foundation of China: Nonlinear Mechanics of complicated materials and environment, 2012.1-2014.12(Phase I),2015.1-2017.12(Phase II), Main participants
National Science Research Foundation of China:Researches on mechanism of phase transition and constitutive relation for ferromagnetic shape memory alloy Ni-Mn-Ga, 2006.1-2008.12, Project principal.
Fok Ying-Tong Education Foundation for Young Teachers in the Higher Education Institutions of China: Mechanical-Magneto-thermal coupling behavior of ferromagnetic functional materials and thin film structures; 2008.1-2010.12,Project principal.
National Basic Research Program of China (973 Program)-subtask: Thermoelectric property and micro study on size effect of thermoelectric materials and mechanical-Magneto-thermal coupling behavior of thermoelectric micro-devices; 2007.7-2012.5, Main Participator.
Refereed Publications
2017
Yujin Tong, Mingzhi Guan and Xingzhe Wang, Theoretical estimation of quench occurrence and propagation based on generalized thermoelasticity for LTS/HTS tapes triggered by a spot heater, Supercond. Sci. Technol. 2017, 30: 045002.

Yumei Yang, Xingzhe Wang, Flux-pinning-induced stress and magnetostriction in a superconducting strip under combination of transport current and magnetic field, J. Appl. Phys., 2017, 122: 115103

Rui Zhang, Peifeng Gao, Xingzhe Wang, Strain dependence of critical superconducting properties of Nb3Sn with different intrinsic strains based on a semi-phenomenological approach, Cryogenics, 2017, 86: 30-37.
2016
Wei Gao, Lanlan Wang, Xingzhe Wang, and Hongzhong Liu, Magnetic Driving Flowerlike Soft Platform: Biomimetic Fabrication and External Regulation, ACS Appl. Mater. Interfaces, 2016, 8: 14182-14189

Wei Gao and Xingzhe Wang, Steady shear characteristic and behavior of magneto-thermo-elasticity of isotropic MR elastomers, Smart Mater. Struct., 2016, 25: 025026
2015 and Before
Peifeng Gao, Xingzhe Wang, Theory analysis of critical-current degeneration in bended superconducting tapes of multifilament composite Bi2223/Ag, Physica C, 2015, 517: 31-36

Yixuan Jiang, Xingzhe Wang, et al., Breakdown and critical field evaluation for porous PZT 95/5 ferroelectric ceramics under shock wave compression, Smart Mater. Struct. 2014, 23: 085020.

Haiyu Zhang, Xingzhe Wang, Estimation of effective permeability for magnetoactive composites containing multi-chain-structured particles based on a generalized Mori-Tanaka approach, Smart Mater. Struct. 2014, 23: 045009.

Mingzhi Guan, Xingzhe Wang, et al., A Criterion of the Strain-Based Quench Decision for a Low-Temperature Superconducting Solenoid, IEEE Trans. Appl. Superconduct., 2014, 24(3): 4700804.

Xignzhe Wang, Dynamic analysis of magnetoelasticity for ferromagnetic plates with nonlinear magnetization in magnetic fields, ASCE J. Eng. Mech., 2013, 139(5): 559-567.

Xingzhe Wang, Fang Li, Variation of magnetic domain structure during martensite variants rearrangement in ferromagnetic shape memory alloys, Appl. Phys. Lett. 2012, 101, 032401.

Xingzhe Wang, Fang Li and Qiang Hu, An anisotropic micromechanical-based model for characterizing the magneto-mechanical behavior of NiMnGa alloys, Smart Mater. Struct. 2012, 21: 065021 (Highlights Paper of 2012)

Xingzhe Wang, M. Guan, and L. Ma, Strain-based quench detection for a solenoid superconducting magnet. Supercond. Sci. Technol., 2012, 25: 095009.

Xingzhe Wang, Fang Li. A Kinetics Model for Martensite Variants Rearrangement in Ferromagnetic Shape Memory Alloys, J. Appl. Phys. 2010, 108(1): 113921.

Xingzhe Wang, Xiaoyang Huang. A Simple Modeling and Experiment on Dynamic Stability of a Disk Rotating in Air. Int. J. Structural Stability and Dynamics, 2008, 8(1):41-60. (Best Paper Award 2008 of IJSSD)

Xingzhe Wang, Jong Seh Lee. Dynamic stability of ferromagnetic plate under transverse magnetic field and in-plane periodic compression. International Journal of Mechanical Sciences, 2006,48(8):889-898.

Xiaojing Zheng, Xingzhe Wang. A magnetoelastic theoretical model for soft ferromagnetic shell in magnetic field. Int. J. Solids and Structures. 2003, 40, 6897-6912.

Xingzhe Wang, Jong S. Lee, and Xiaojing Zheng. Magneto-thermo-elastic instability of ferromagnetic plates in thermal and magnetic fields. Int. J. Solids and Structures. 2003, 40, 6125-6142.